dated 15 April 2009
Too many demands from too many people in this life. I need to step back, retreat and regroup. I need a rest. Life is meaningless when God is not at His throne - my heart.
Alas, the Holy Spirit had been so offended He has left, quietly. How to have the Holy Spirit back dwelling in me?
Isaiah 66
1Thus saith the LORD, The heaven is my throne, and the earth is my footstool:
where is the house that ye build unto me? and where is the place of my rest?
2For all those things hath mine hand made, and all those things have been, saith the LORD:
but to this man will I look, even to him that is poor and of a contrite spirit, and trembleth at my word.

When I am not at rest, God can likewise have no rest in me.
"
Abide
in me, and I in you. As the branch cannot bear fruit of itself, except it
abide
in the vine; no more can ye, except ye
abide
in me." (John 15:4 KJV)
I just can't get anywhere without abiding in Him, and He in me. Nothing gets done, no progress in sight. Despite all the activity, striving and tumult - nothing. Everything is in vain. And that puts everything in perspective. Nothing really matters above all but my time with God. God can only dwell among men whose hearts tremble at His word.
Photo: Auckland Autumn
Taken at Coyle Park, Pt. Chevalier, Auckland, 4-5 pm, 10th April 09, Good Friday
------
Dated 5th April 2009 (MySpace date)
Current mood:
busy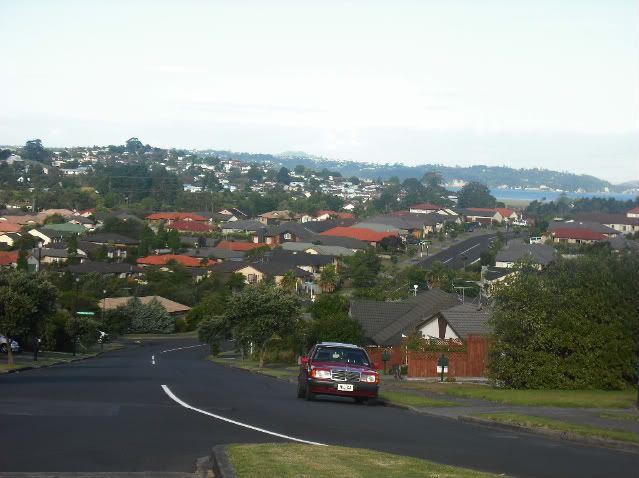 We apply lots of sunblock in summer and lots of lotion in
winter.
We carry a jumper in autumn, winter and spring and a cardi in summer.
It's a perfect sunny day and blue sky one moment and a cloudy day the next.
It is wintry cold weather one moment and bright sunny weather the next.
We put on sunblock every time we get out of the house, even when it's rainy, stormy weather, because it can turn sunny any time.
We spend lots of time and money for putting on sunblock.
Auckland is like a British Honolulu? If you're black, brown, white or yellow, you'll easily blend in here.
People around the world would like to live in or see New Zealand. People in New Zealand would like to see or live somewhere else in the world.
It's clean fresh air, green meadows and UV-laced sunshine paradise in here.
Approximately two hundred people die of skin cancer every year here in New Zealand
Many others only need and get treatment for it.
Auckland is surrounded by lots of water. There are countless beaches and marinas around. You would expect seafood – fresh tuna, blue marlin, salmon, lobsters, prawns, oysters and mussels – would be in abundance. It isn't. Seafood is costly here.
Minced beef is much cheaper than minced chicken.
Rosemary goes very well with lamb and rosemary grows almost everywhere. I have a hedge of it in my yard and I see it in car parks, too.
There's a beautiful, fragrant lavender plant in my backyard but I realized it's lavender only months later. It's my first time to see a real lavender plant. I realized it was lavender only when I remembered smelling that particular aroma when we had lavender cookies served with Earl Grey Tea in a tea house in Malaysia before.